Naomi Shaw
Media Specialist
Phone: (251) 221-1826

Kathy Friedline
Media Aide
Phone: (251) 221-1826
We have approximately 10,000 Accelerated Reader books in our Media Center. We work hard to keep our collection current and to purchase new books based on student interests. We encourage you to ask your child what they are reading and to read with them. Help them to develop a lifelong love of reading.. Students may come to the library daily individually or in small groups. In addition, classroom teachers may bring their entire class once a week.

Kindergarten students may check out 1 one book and older students may have two books at a time.
Gilliard Library Media Center hours are 8:30 - 2:45 Monday - Friday
Students are expected to take care of their books and to return them to the library in good condition. There are fees for books that are damaged or lost. In order to maintain check out privledges, students must have records that are clear of lost or damaged books.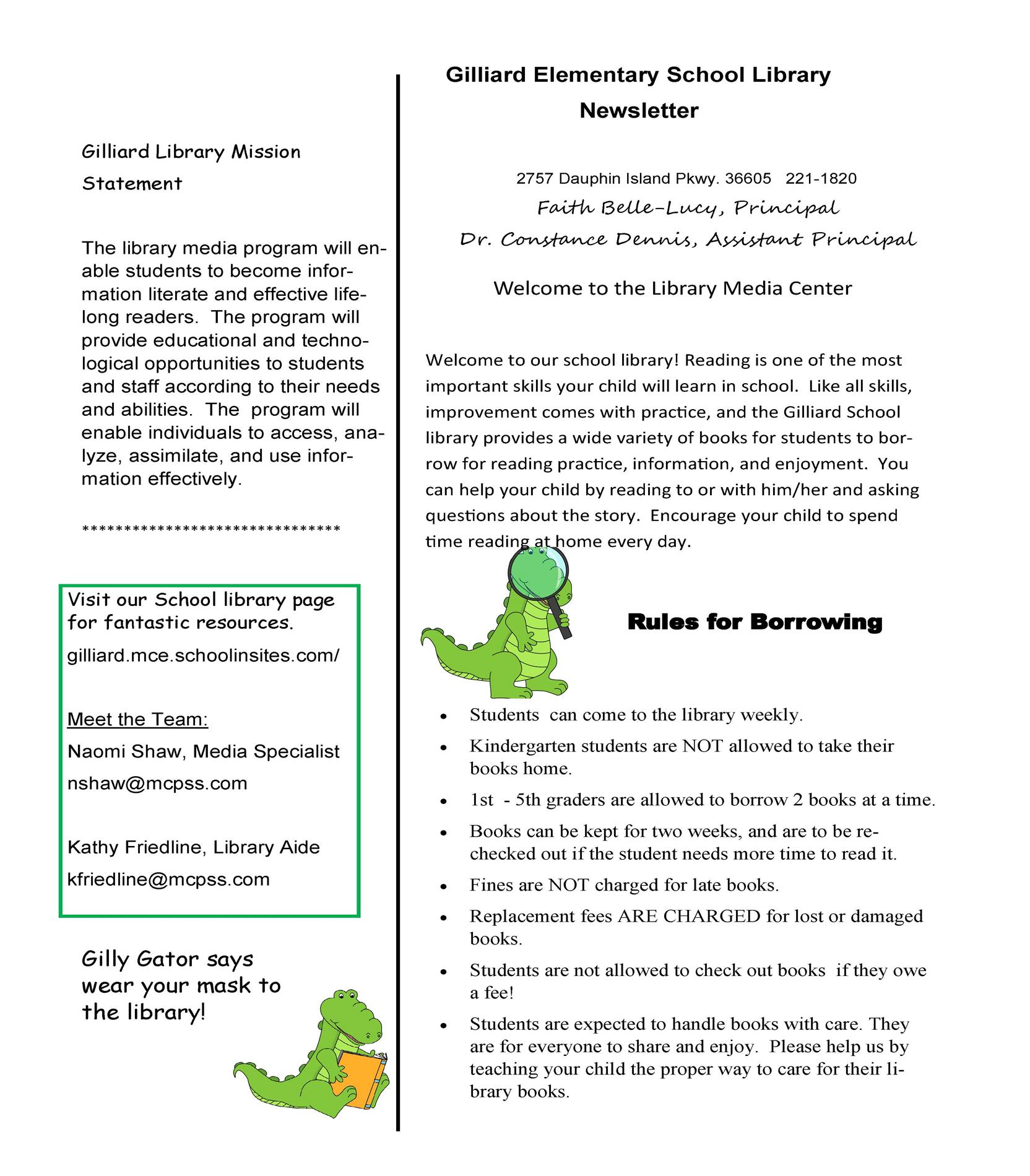 National Geographic for Kids
Word Central (Weekly Vocabulary)

Provided by Merriam-Webster: Gives definition, synonyms, and antonyms for words
https://www.merriam-webster.com/vocabulary/weekly-vocabulary-words-for-kids